3 year limited warranty for material and craftsmanship (for regular pressure treated posts and non post-on-pipe we only offer a 1 year warranty for the material).
10 year limited warranty for chain link fabric and cedar post on steel pipe.
Inline Fence warrants to the original purchaser only, that their installation, workmanship, and fence products will be free of defects for a period of 36 months.
Your warranty is free and is included with every beautiful fence we construct.
10 Year Warranty
100% Natural Clear Cedar Wood (3 ¹⁄

2

x 3 ¹⁄

2

inch)
Carriage Bolt securely connects post and the pipe
Matches perfectly with cedar planks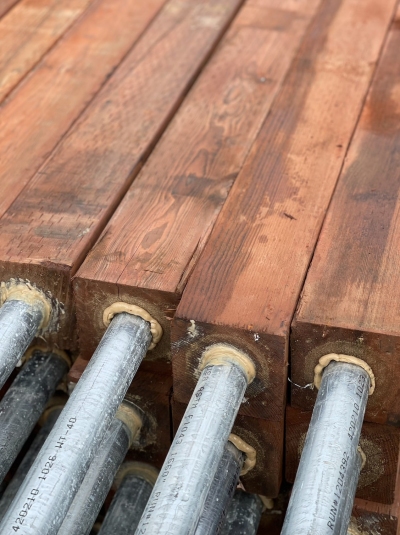 Pressure Treated
Post on Pipe
3 Year Warranty
 Jumbo Pressure Treated posts (4 ¹⁄8 x 4 ¹⁄8 inch)
Ultra tight cement adhesion connects post and the pipe
Double Gate Warranty Options
3 – Year Warranty
Materials we use
6 – Month Warranty
Materials we use
Inline Fence is not liable to the following changes to Cedar materials. 
Cedar is a natural product, in which cracks, wane or checking may appear over time.
Cedar material will change with exposure to elements. This includes aging (or weathering) discoloration or fading and dimensional changes (shrinkage or swelling).
Inline Fence is not responsible for the changing conditions of your soil on which we build your fence.
Our labor and material warranty also does not cover damages caused by improper use, accident, fire, flood, storm or tree damage.
If you have any questions regarding your fence or fence installation, please do not hesitate to call us at (206) 800-3547 and we will be happy to help.